With the recent launch of Skeleton Labs we announced plans to introduce additional sponsorship services for Skeleton. We're happy to announce that Skeleton is now available on GitHub Sponsors.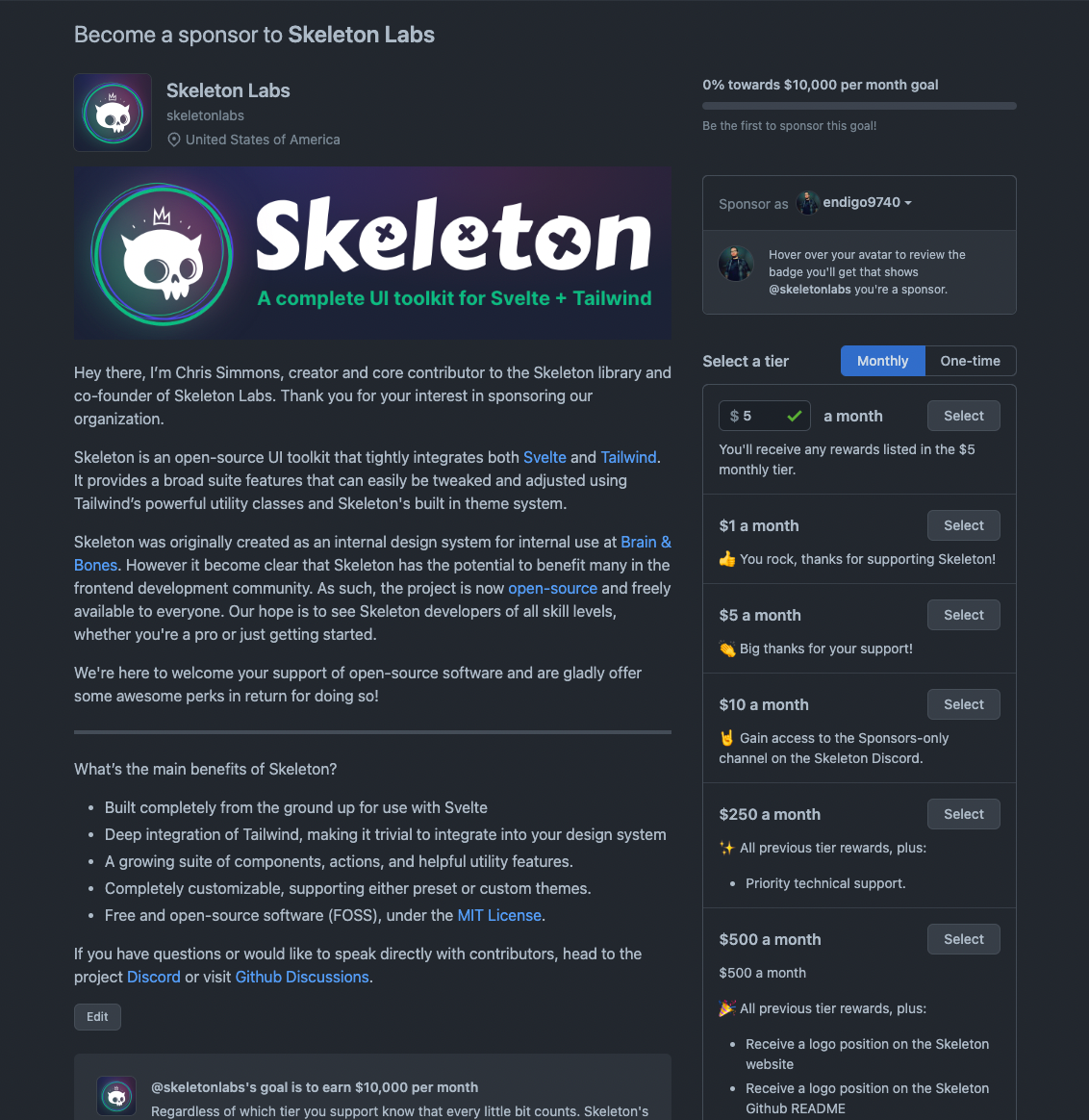 All sponsors get a handy shoutout on your profile avatar popup: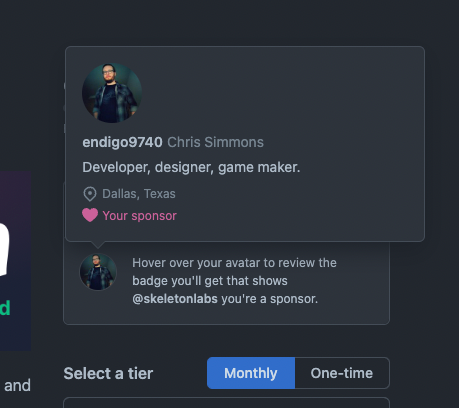 You can choose to donate either one-time or monthly, with the latter offering a number of great perks:
$10/mo or more give you access to our #sponsors-only channel on Discord. With a direct line of communication with the core contributors.
$250/mo or more earns you priority support access.
$500/mo or more allows for an avatar or company logo to be place on our homepage and the the repo README
If you would like to make a higher contribution, please reach out to chris@skeleton.dev.
If GitHub Sponsors isn't your cup of tea, we also offer sponsorship through Ko-Fi or Patreon, with plans to expand to Discord Subscriptions and other services in the future. Please keep an eye out for those!
As always, we're thankful for your continued support! Skeleton is only possible through contributions from you, our wonderful community. Thank you!